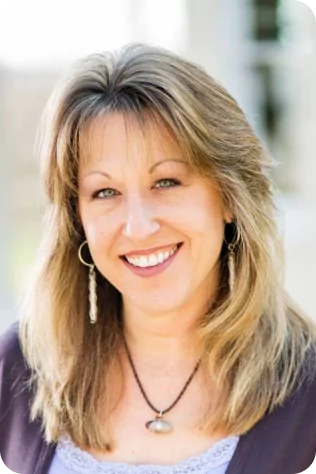 What can hypnosis do for you? More than you might think.
At Hypno Health Solutions my mission is to use skilled, ethical, and efficient hypnosis & energy healing techniques that gently guide you through your journey of transformation. My hypno-therapeutic process is a heart-centered, trans-personal experience of self-discovery and healing that is far reaching into all areas of your life – Body, Mind & Soul. We offer hypnotherapy services at our clinic in Virginia Beach and online.
How Hypno Health Solutions Can Help You!
Mind & Body Weight Management
Hypnos Health Solutions offers safe, advanced hypnosis techniques to guide you into your own natural resources to create positive change.
The passage experienced a surge in popularity during the sets when Letraset used it on their dry-transfer sheets
"I was an absolute skeptic, but I was curious to see what it was all about. After several session at Hypno Health Solutions, I'm an absolute believer now!! Cathie's expertise and calm energy made it easy to really relax and allow the shifts I was looking for to happen. I had such an amazing experience that I've referred numerous family and friends!"
"I've always had issues with my weight, and I tried every product and program out there, and nothing really worked. So, as a last resort I thought I'd try hypnosis, and I am so happy with my decision. Not only am I consistently losing weight (50 lbs and counting), but my overall happiness is at an all time high. Cathie helped to lift me out of a really dark time in my life...I'm forever grateful"
"I have always thought about things I could do to help with my anxiety and slight OCD of everything needing to be done certain way, so when i met Cathie and got a better understanding, we scheduled my session. When we had our session, I was very open going into it but also wasn't sure if I personally could truly relax and just let it be, type A-overthinker! But from the minute I sat in her chair, that literally hugs you, and listened to Cathie's soothing voice, I became so relaxed, was able to let everything go and was guided through the beginning of my healing process. I left our session so light, like all the weight was lifted off my shoulders. That feeling last that whole weekend and even weeks later I don't feel as on edge all of the time. I can't wait to schedule another session to continue our journey! 10/10 would definitely recommend!"
"Thank you soooo much Cathie for helping me! Your Mind/Body Weight Management program is amazing! The change I feel is remarkable. This was the easiest weight loss journey I've ever had...30 pounds gone, just like that! I couldn't be happier!!
"One of the best Past Life Regressions I've ever had...I got a lot of resolution with my session at Hypno Health Solutions"
"I've been having sessions with Cathie since 2010. I first started out with wanting to manage my stress from my high demand job, but then it morphed into personal and spiritual growth. I personally thank Cathie for her wisdom and guidance, and credit her for helping me to reach incredible heights in my life."
All I can say is wow! Ive had two sessions so far and I can already see a difference in myself! Im sleeping better and my anxiety levels have dropped significantly as well! If you have any reservations about hypnotherapy, dont because Cathie is absolutely amazing!
I am so happy I was introduced to Cathie! I honestly went into our original meeting thinking "hypnosis" was for crazy people and would never work. But I was in a place in life where I needed help mentally. I'm so glad I tried sessions with Cathie! She really helped me break through some barriers I didn't know I had and I've been feeling so much lighter. I've sent a few people to Cathie as well and everyone loves her so much! You can't go wrong trusting your mental health and subconscious to Cathie and Hypno Health Solutions!
The sessions that I had at Hypno Health Solutions enabled me to take control of my food choices - which is huge for me!! Plus, as a side benefit, I sleep much more soundly now. Getting sessions at Hypno Health Solutions every couple of months has helped me maintain my good living habits, and clear my 'energy pipes'. There are not enough words to sing the praises of Cathie Cain and Hypno Health Solutions.
I was a skeptic at first, for sure, but Cathie made the process understandable. It's hard to explain, but I felt 100x better after my session - refreshed and ready for whatever challenge I wanted to overcome. I would recommend Cathie Cain and Hypno Health Solutions for anyone looking to overcome a limiting belief or bad habit.
Stress Management
It can be very useful when the focus is during dry-transfer sheets.
Couple Counselling
Sharing feelings among others, serves to remove sense of isolation.
Therapy for Children
Intense feelings of sadness and other symptoms, losing interest.
Anxiety Treatment
One exercise session can help alleviate symptoms for hours.
Family
Chaos ubermensch ideal battle intentions madness joy oneself disgust.
Depression Treatment
Hypnosis has been used to treat pain resulting from serious injury
The passage experienced a surge in popularity during the sets when Letraset used it on their dry-transfer sheets
The passage experienced a surge in popularity during the sets when Letraset